IT Core Spotlight: Jason Goray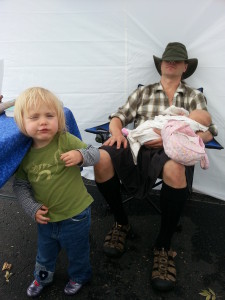 Project: All (more or less) MPC web facing projects Favorite Dev Tool: MacBook Pro Fun Fact: Despite what it says in Zen and the Art of Motorcycle Maintenance, Phædrus does not mean "wolf".
What brought you to your current professional field? It was sort of a weird set of turns.
During my senior year of college, I really wanted my own computer - specifically a mac quadra AV, but I couldn't afford one. A professor who knew of my dilemma offered me a used NeXT computer. At the time, I just thought it was kind of like a mac but cheaper - the fact that it came with a laser printer and color monitor, ran UNIX, and included the complete works of Shakespeare and Mathematica was kind of awesome but little did I know how awesome.
A while later, a company wanted to rent the laser printer from me (NeXT laser printers were rather unique and a bit rare) to run reports. In the process of negotiating that, they gave me an internship using a markup language called SQRL to wrap SQL queries in display postscript to make pretty reports. It wasn't the physics I went to college for, but I enjoyed the combination of design and programming as well as the supply of Jolt cola. I also made as much as an intern as I would have started out at had I completed grad school in physics, so that was nice too. Eventually, that turned into a fulltime job.
In '95 or '96, the company got a connection to the internet and while I had some experience with gopher, IRC, and usenet before, the program OmniWeb gave me my first glimpse of the World Wide Web.
A couple of minutes later, I discovered "view source" and lost about a week of productivity figuring out how to do everything I could with it. My first home page was… well, I'm glad no one archived it.
Dialogue & Discussion